AC Installation Dubai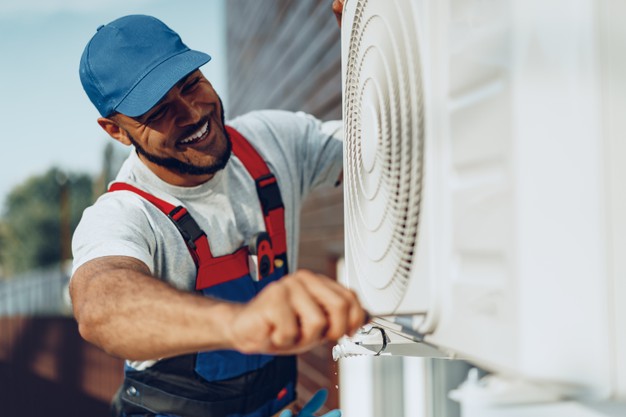 Air conditioning provides a suitable environment to work in by reducing heat, controlling humidity, and improving air quality. Therefore, it is important to get the best air conditioning systems installed on your premises by a professional company. Edge DXB is a reliable AC installation company based in Dubai. We work with highly skilled, passionate, and committed teams of engineers and technical staff specially trained to offer a wide range of AC installation services to our clients. In addition, we offer regular maintenance and prompt repair services to ensure the sustainability and durability of your air conditioning systems at competitive rates. Our team of experts is available 24/7 to offer emergency assistance services at your request.
Whether at home or in the office, an air conditioner has become a vital appliance to escape the rapid temperature rise. When done right, it guarantees a cool and relaxed atmosphere. Therefore, AC installation needs only to be performed by trained technicians. Failure to do so can result in incorrect wiring and installation, among others. If you seek professional AC installation in Dubai, feel free to reach out to us. As we employ only experienced technicians in the industry, you can rest assured of receiving the utmost care and attention. Send us an inquiry today, and we'll be in touch.
What's Included in Our AC Installation Service
There are different types of air conditioners to choose from. These include portable air conditioners, window air conditioners, split air conditioners, central air conditioners, and packaged air conditioning units. At Edge DXB, we work with our customers to identify the right type and size of the air conditioning system for their premises. Our AC installation process is easy and prompt. The following are the services included in our AC installation service:
Choosing the best location for indoor and outdoor unit installation
Install the indoor unit mounting plate and drill a hole for the outlet
Mounting the indoor AC unit
Installing the outdoor unit's brackets
Mounting the outdoor unit
Standard wires and copper pipes installation
Testing and demo
Post-installation cleanup