AC Repair Dubai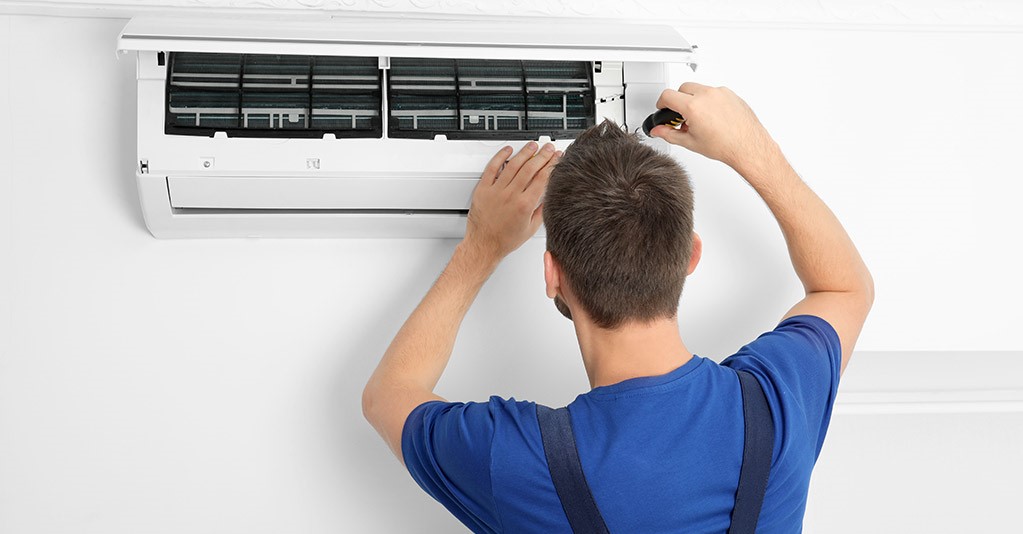 Looking for AC Repair Services in Dubai?
EDGE Integrated Technical Services holds an immense reputation for excellence in AC repair service in Dubai. Our prolonged experience in AC fixing enables us to deliver unrivaled service, performance, and customer satisfaction. In hot climatic regions like Dubai, AC is an essential commodity for both homes and offices. So, a sudden breakdown may cause discomfort to inhabitants. As professionals, we understand this common AC repair issue and aim to provide impeccable AC repair service provided by our qualified and professional HVAC service technicians. They have prolonged industry experience and the latest tools to satisfy all your AC fixing needs instantly. They are also adept at solving emergency AC repair that assures optimum results.
We are a leading provider of emergency AC repair in Dubai, ensuring that all of our customers receive high-quality service. We are capable of covering a wide range of AC repair services to suit your requirements, from quick AC repair of any brand units to modifications on existing AC units, installation or replacement of old AC units. Whether you need a professional air conditioning repair company for your home or office, our technicians are ready to help. We understand your needs, allowing us to make a quick and accurate diagnosis and provide a quote right away.
Common Air Conditioner Problems
WATER LEAK
Water leakage in the condenser could indicate an AC repair issue. If you notice any leaks, it time to contact a technician.
REFRIGERANT LEAK
If your air conditioner is producing warm air even when it is set to a low temperature, it is time to consult a professional AC repair service provider.
DIRTY AIR FILTER
Filters that are worn out reduce the quality of air produced by the air conditioner, necessitating prompt AC repair in Dubai.
FROZEN EVAPORATOR COIL
The buildup of dirt and debris in the coil causes a blockage, which leads to a frozen evaporator coil, which can be resolved by a professional AC repair service provider.
ELECTRIC CONTROL FAILURE
This is when your air conditioner works overtime, absorbing more power than necessary. A quick AC repair can help you keep your air conditioner from deteriorating further.
AC FAN FAILURE
Worn-out or over-worked fan blades can cause fan failure and need to look for an AC repair in Dubai.
WHY CHOOSE US?
QUALIFIED PROFESSIONALS
We have a team of capable experts with a tremendous amount of experience and knowledge in AC fixing and repairing. They are capable of providing effective AC repair services.
MODERN EQUIPMENT
We use updated tools and equipment for AC repair in Dubai, thus assuring exemplary outcomes. It also prevents damage to the unit through AC fixing.
ROUND-THE-CLOCK SUPPORT
Emergencies tend to come unannounced; hence we provide a dedicated 24/7 customer support team to provide emergency AC fixing in Dubai.
HASSLE-FREE SERVICE
Our contractors are experts willing to walk with you every step of the way. From consultancy services up to task execution, they will provide you transparent and straightforward AC repair in Dubai.
Frequently Asked Questions – Ac Repair Service Dubai
Why do I need to change my AC filters regularly?
- Frequent AC fixing by changing the AC filters can improve air quality in the room and enhance the unit's energy efficiency. This is important for proper airflow and to keep your unit performance at a peak for a long.
Is sound an issue for heating and air conditioner?
- Noisy AC units may indicate various reasons, such as refrigerant leaks, malfunctioning compressor, and technical issues in the AC motor. A professional AC repair company can help you correctly diagnose the problem and rectify it immediately.
How much time will it take for an AC repair in Dubai?
- The time is taken to complete the AC repair work purely depends on the seriousness of the issue and the need for any specific rare spare parts. Our AC fixing experts will quickly diagnose the issue in your AC unit and provide you a clear estimation of the time required.
Will AC repair cause a mess?
- Our professional AC repair technicians use special technology to ensure that the place is maintained neat and tidy without any dirt or debris after AC fixing in Dubai.
Should I repair or replace my AC?
- Based on the AC unit's age and working conditions, our expert technicians will provide a clear suggestion on whether an AC repair or replacement is ideal for you. If your AC unit requires frequent repairs, this indicates a need to find a replacement.