AC Repair Dubai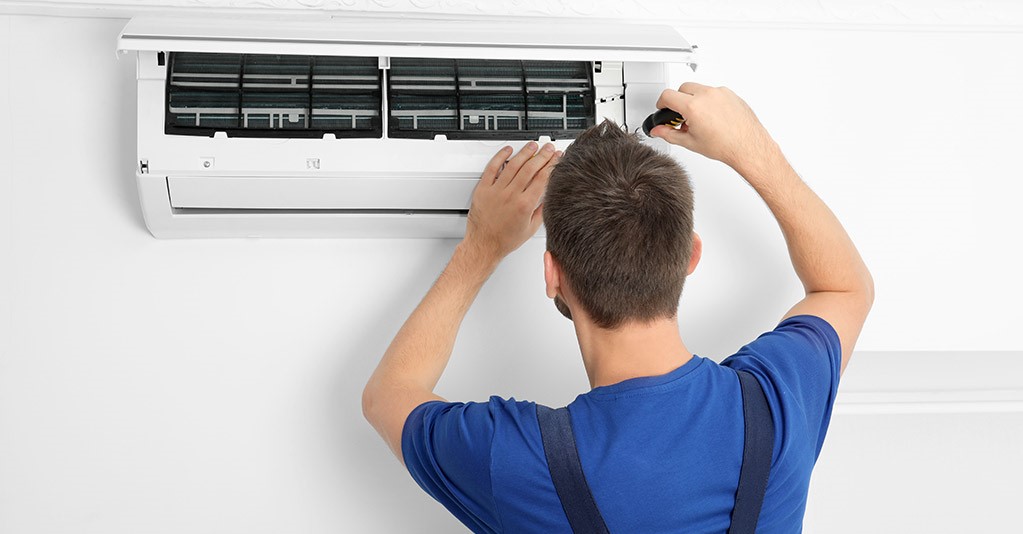 Most Popular
AC Repair Dubai

For AC Repair Services, we are number one in the industry with the main focus on AC repair in Dubai. Our extended experience in AC servicing & repair enables us to deliver unrivaled service, performance, and customer satisfaction. In hot climatic regions like Dubai, AC is an essential commodity for homes and offices. So, a sudden breakdown may cause discomfort to residents. As professionals, we understand the common AC issue and wish to provide impeccable repair service provided by our qualified and professional AC service technicians. We have prolonged industry experience and the latest tools to instantly satisfy all your AC fixing needs. They are also adept at solving emergency repair services that assure optimum results.
We are a leading provider of emergency AC repair in Dubai, ensuring that all of our customers receive high-quality service. We are capable of covering a wide range of repair services to suit your requirements, from quick repair of any AC brand units to modifications on existing AC units, and installation or replacement of old AC units. Whether you need a professional air conditioning repair company for your home or office, our technicians are ready to help. We understand your needs, allowing us to make a quick and accurate diagnosis and provide a quote right away.
If your air conditioner isn't working properly, don't hesitate to contact an efficient and experienced crew for AC repair and AC maintenance in Dubai. The Edge team recognizes the importance of having a well-functioning air conditioner at home. As a result, hiring a competent AC repair service will give you the peace of mind you need while also saving you money in the long term.
For AC Repair Dubai, Edge is always a call away. Our certified and skilled technicians receive rigorous training in servicing and repairing all types of air conditioners, making us one of the well-known AC Repair companies in Dubai on which you can rely for any commercial or residential AC services.
Common Air Conditioner Problems
WATER LEAK
Water leakage in the condenser could indicate an AC issue. If you notice any leaks, it is time to contact a technician.
REFRIGERANT LEAK
If your air conditioner is producing warm air even when it is set to a low temperature, it is time to consult a professional repair service provider.
DIRTY AIR FILTER
Filters that are worn out reduce the quality of air produced by the air conditioner, necessitating prompt repair in Dubai.
FROZEN EVAPORATOR COIL
The buildup of dirt and debris in the coil causes a blockage, which leads to a frozen evaporator coil, which can be resolved by a professional AC service provider.
ELECTRIC CONTROL FAILURE
This is when your air conditioner works overtime, absorbing more power than necessary. A quick repair can help you keep your air conditioner from deteriorating further.
AC FAN FAILURE
Worn-out or over-worked fan blades can cause fan failure and need to look for a repair.
WHY CHOOSE US?
QUALIFIED PROFESSIONALS
We have a team of capable experts with a tremendous amount of experience and knowledge in AC fixing and repairing. We are a certified company for AC Repair Dubai. And thus have the experience and technical knowledge to provide effective repair services.
MODERN EQUIPMENT
We use updated tools and equipment for repair services, thus assuring exemplary outcomes. It also prevents damage to the unit through AC fixing.
ROUND-THE-CLOCK SUPPORT
Emergencies tend to come unannounced; hence we provide a dedicated 24/7 customer support team to provide emergency AC fixing in Dubai.
HASSLE-FREE SERVICE
Our contractors are experts willing to walk with you every step of the way. From consultancy services up to task execution, they will provide you with transparent and straightforward repair services in Dubai.
Our Service Inclusion
There are several types of AC units. The AC type is chosen based on the property design. Few classifications of AC types include Ductable units, Centralised units, Wall Mounted units, and many others. The troubleshooting approach to each type is different since they have different components. The troubleshooting begins with an initial inspection by our team of expert technicians. They check for faultiness in each component to be double sure.
Split Ductable Unit
These are used mostly in villas. They have an indoor and outdoor unit. The compressor is the most important part of a Ductable AC unit. The main components of Ductable AC unit include:
Compressor

Capacitor

Conductor

Fan Motor

Relay

PCB Board
These are the frequently replacing parts of such units.
Centralized Unit
A centralized AC Unit has several parts attached to it with the Chiller unit being the most important component. Centralized units don't have a Compressor part. With a centralized unit, technicians first check for the cooling issues with the AC if the client is facing them. The Chilled water supply in the Chiller units controls the cooling ability of the AC. Most components in a Centralized unit are irreparable. It can only be replaced. Some of the main components include:
Actuator

Thermostat

Fan motor

Insulation
Wall Mounted units
Wall-mounted units have a duct and are controlled by an outdoor coil unit. The main components of a wall-mounted unit include:
Compressor

Capacitor

Indoor Unit
Edge is your trusted and on-call partner for AC Repair Dubai and all your emergency AC repair services in Dubai.
Frequently Asked Questions
Why do I need to change my AC filters regularly?
- Frequent AC fixing by changing the AC filters can improve air quality in the room and enhance the unit's energy efficiency. This is important for proper airflow and to keep your unit performance at a peak for a long.
Is sound an issue for heating and air conditioner?
- Noisy AC units may indicate various reasons, such as refrigerant leaks, malfunctioning compressor, and technical issues in the AC motor. A professional AC company can help you correctly diagnose the problem and rectify it immediately.
How much time will it take for repair service?
- The time taken to complete a repair work purely depends on the seriousness of the issue and the need for any specific rare spare parts. Our AC fixing experts will quickly diagnose the issue in your AC unit and provide you with a clear estimation of the time required.
Will your repair cause a mess at my home?
- Our professional AC technicians use special technology to ensure that the place is maintained tidy without any dirt or debris after AC fixing in Dubai.
Should I repair or replace my AC?
- Based on the AC unit's age and working conditions, our expert technicians will provide a clear suggestion on whether a repair or replacement is ideal for you. If your AC unit requires frequent repairs, this indicates a need to find a replacement.
- Depending on the nature of the problem, the technician may be able to resolve it without the need for a new unit to be installed. However, if the problem is beyond repair, the cost of repair is ridiculously high, or the unit is too old or inefficient to repair, replacement may be your only alternative.
Why is my AC running but not cooling?
- The Condenser Unit Has Been Blocked A blocked or clogged condenser coil might be the cause of your air conditioner working but not decreasing temperatures inside. The condenser fan sucks air into the outside unit through the condenser coil to extract heat energy from your house while it's working properly.
When should I replace my AC or repair it?
- Your Ac should be replaced every 10 to 15 years. If your air conditioner is eight years old or older, it may not be worth the money to repair it unless the problem is minor, such as a worn fan belt or a clogged condenser unit.
Why is my AC not working?
- There are several reasons why your air conditioner isn't working. Dirty or clogged air filters are common causes. Other times, there might be a problem with your compressor or refrigerant. This might result in your air conditioner not blowing air, not turning on, or not operating correctly.
How do you diagnose AC problems?
- 1. Make sure that the thermostat is working.
2. Examine the condenser to check whether it's clogged or unclean.
3. Your filter should be cleaned and/or replaced (We recommend)once a quarter.)
4. Check to see whether the coils have produced any ice.
5. The outside compressor should be inspected and/or cleaned.
Why is my AC inside unit not turning on?
- Check for a blown fuse or a tripped breaker if your air conditioner won't turn on. If the circuit was overloaded, there's a significant chance the issue is a tripped breaker. A power surge, on the other hand, might have blown a fuse or tripped a breaker in your air conditioner.