Structured Cabling Installation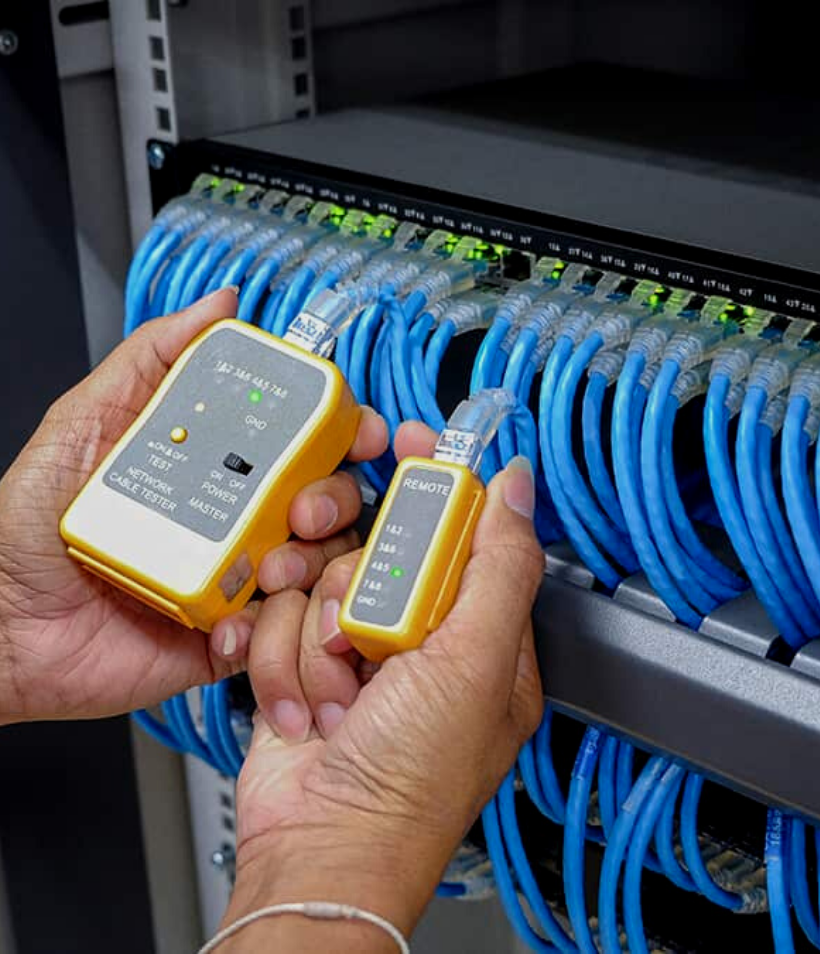 Structured cabling is the foundation of every business entity. Finding the right service provider for the job is essential as it requires extensive expertise and experience to be completed in an efficient manner. At Edge DXB, we take pride in offering structured cable installation service with the capacity and capability of effortlessly stabilizing and easily integrating varied technologies to take your business a level higher. As one of the top-notch and premium companies backed by a team with a client-centered approach, we focus on delivering structured cabling installation along with repairs and maintenance service. By working with us you can rest assured of receiving quality, integrity, transparency and affordability.
Our experience in structured cabling installation spans across various industries including retail, manufacturing, insurance, corporate, and more. Be it for a single location or numerous areas, we promise uninterrupted coverage without any exception. In addition to structured cabling installation, our offerings include fiber optic cabling, voice and phone cabling, and Lan cabling. Over the years we have successfully satisfied several clients who vouch for our professionalism and capability. Moreover, we ensure to deliver comprehensive services without hampering your day-to-day tasks. To avail of our service, book an appointment with our experts today.
Our Service Offerings
Structured Cabling Installation
Residential and commercial properties often find themselves in the service of appliances that require cables for various functions. Through our structured cabling installation service, we assure of a neat and clean job with no traces of hanging wires.
Fiber Optic Cabling
Fiber optic cables have been the preferred method of delivering high-speed network connection, and as such, premises in need of such high-speed networks would need to use fiber optic cables. Edge DXB are experienced in installing fiber optic cables, including all underground cable connections.
Wiring Racks, Cabinets, and Patch Panel Cabling
Several centers today consist of rows of wiring racks, cabinets and patch panel cabling. We deliver proficient services that make managing these cables easy, especially in confined and tightly-spaced server racks.
Voice and Phone Cabling
Our experts understand that oftentimes a single text message is not sufficient to communicate great ideas. Therefore, we provide voice and phone cabling solutions as well.
Lan Cabling
The need for network connection within a property might warrant Lan cabling, which is different from electrical cabling and should be configured and handled properly.
Voicemail & Voice Messaging System Cabling
In instances where a business might anticipate voicemails, Edge DXB can come to the business's aid to facilitate the installation of voicemail cabling.