Access Control System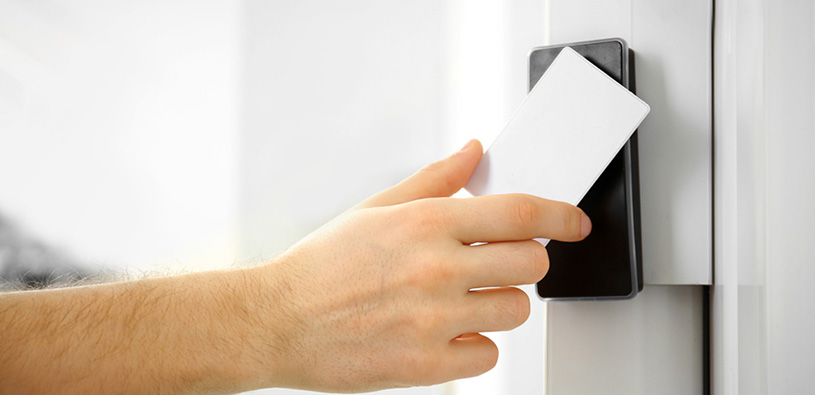 An access control system offers a way of accessing or entering a building through a means other than a key. You can be granted access through various devices such as cards, scheduled timers, keypads, fingerprints, intercoms, NFC chips, and remote controls. Through this system, you can easily manage every visitor that walks into your facility. It is vital for security purposes. At Edge DXB, we have years of industry experience working with numerous homes and commercial enterprises in Dubai and across the UAE. Our primary goal is to provide customers the peace of mind knowing that your property is secure.
Keypads, timers, and remotes need to be serviced regularly to ensure the system's proper functioning and longevity — contact experts at Edge DXB. We are professionals in the installation, maintenance, repair, and consultations of access control systems. Once you schedule the repair or maintenance, our skilled technicians will arrive at your address, closely inspect the system, determine what repairs are needed, and efficiently implement them. After the repairs have been done, we will test the gate/door to ensure that the system is back at peak performance. If the controls are not repairable, a replacement is the best option. Our team will advise you on the most suitable replacement as well as complete the installation. Send us an inquiry today, and we'll be in touch.
Why Choose Our Service?
For convenient entry to any facility, you need a reliable company to service your access control systems. At Edge DXB, we will go beyond your expectations by providing you the following:
Repairing and adjusting any existing faults

Ensuring your Access Controls are fully operational

Prevent all potential future problems

Maximize your system's efficiency