Mattress Cleaning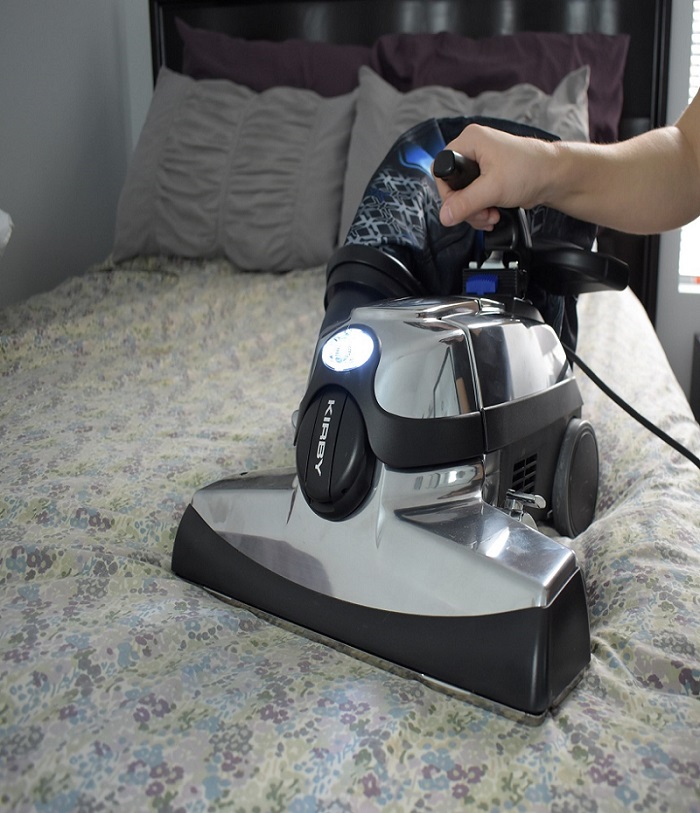 Most Popular
Nothing beats the satisfying feeling of sinking into your bed after a long and tiring day and getting a good night's sleep. But wait, is your mattress emanating weird odors that are hard to ignore? Does your skin start itching every time you lie on your bed, making it difficult for you to fall asleep for a long time? This could be due to dust mites or build-up of dirt and bacteria on your mattress which can happen from a lack of proper cleaning. If most homeowners answer honestly, they will probably not remember the last time they got their mattresses deep cleaned. This can not only ruin the ambiance of your home but can also be unhygienic and bad for your overall health.
Edge Dxb offers professional mattress cleaning services including mattress deep cleaning, mattress stain removal, and dust-mite removal. We pride ourselves on providing quality mattress cleaning services at affordable rates all over Dubai.
Signs You Need Mattress Cleaning Services
Experts recommend getting your mattress deep cleaned at least once a year or more if you live with children and old people who are prone to illnesses and have weak immune systems. Check out some common signs that indicate that it's time to get your mattress cleaned:
Dead skin cells, bugs, spilled food from your late-night binge eating, you name it, and your mattress has probably seen it. The mattress is the place where you spend almost a third of your life, whether it is sleeping, watching your favorite Netflix shows, or just cuddling with your loved one. As a result, it becomes a hotbed for dirt, mites, and various microorganisms that can create a nasty odor, even if you change your bedsheets daily. The best way to get rid of the odor is with a deep cleaning service.
Itchy Skin and other Dermal Issues
Chances of itchy skin and dermal issues such as eczema, rashes, and even acne can increase if you continue to sleep on a mattress that hasn't been properly cleaned for a while. If your skin condition is deteriorating day by day and your extensive skincare routine seems ineffective, your mattress might have something to do with it.
Dust and other particles from the air often accumulate on your mattress. Every time you lie down on the mattress, the movement dislodges these dust particles and other fragments, sending them into the air which you breathe. This increases the risk of respiratory issues and can also make it difficult for you to enjoy a good night's rest. If you have been facing consistent breathing issues and other respiratory problems that just won't go away, it might be time to give your old mattress a proper wash!
Finally, the most obvious sign that your mattress can do with a proper deep cleaning is visible stains. Whatever the cause of these stains, it can not only look bad when you change the sheets in front of guests but the chemicals released as the stain breaks down over time can also be harmful to your health as well as the material of your mattress.
Benefits Of Mattress Cleaning Services
A healthy lifestyle starts with a good night's sleep. A clean mattress can prevent pathogens from entering your airways and help you breathe more easily, resulting in a proper night's sleep with superior sleep quality that allows your body to get its rest and recover more quickly after a tiring day. Getting a good night's sleep also helps keep up your energy levels throughout the day.
We spend so much of our time on our mattresses so they must be clean and free from any bacteria or allergens that can compromise our immune system. A clean mattress will help you stay healthy and will ensure a stronger immune system that will help you in case you get sick.
Although your mattress might be covered in beautiful bedsheets and bedspreads, it is important to keep it clean and stain-free to ensure the aesthetics of your room. A stained mattress can ruin the look of the entire room and the stains can sometimes be visible if your bedspread is of a light shade.
People with allergies and various respiratory issues such as asthma are prone to sickness if they come into contact with even a small number of allergens. A clean mattress is essential for them to keep their airways clear and prevent any allergic reactions.
Scope of work
At Edge Dxb, we offer two types of mattress cleaning services. These include:
Deep Cleaning Using Kirby Machines
For the deep cleaning process, we use Kirby Machines to extract and eliminate any allergens, dirt, dust, mites, and other substances that can accumulate within the fabric of your mattress. The machine's powerful vacuum removes all of these and more to give your mattress a fresh and clean feel as well as a pleasant fragrance.
Foam Wash
The foam wash process for mattresses at Edge Dxb includes a deep dry cleaning along with foam washing to remove any particles of dirt, dust, etc. from the surface. After that, we apply shampoo and use the Kirby machine to remove tough stains and any substances that have burrowed deep inside the mattress, giving it a whole new look similar to when you bought it the first time!
Frequently Asked Questions - Mattress Cleaning Services
How often should you get your mattress cleaned?
Mattress cleaning is recommended by the expert at Edge Dxb at least once a year to prevent the accumulation of dirt and dust buildup as well as any dust mite infestation.
How long does the mattress cleaning and washing process take?
The duration of the mattress cleaning from Edge Dxb can vary according to the size and number of mattresses. A single king-size mattress can take anywhere from 60 to 90 minutes but can take more if it can have a lot of stains and hasn't been cleaned for a very long time.
What kind of products and chemicals are used in the mattress cleaning process?
At Edge Dxb, we only use the best quality products, tools, and materials to clean your mattresses. We also make sure all our products and chemicals are eco-friendly and mild to protect the environment as well as the fabric of your mattress.