Generator Maintenance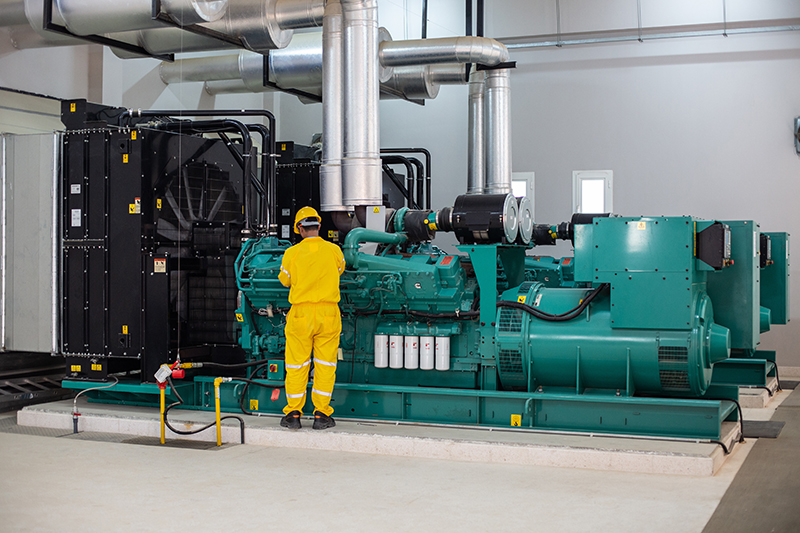 Power failures, although rare, do occur in Dubai and can leave residents and office staff without necessary amenities such as air conditioning, Wi-Fi, and inoperable electronic cooking appliances such as induction stoves and microwave ovens. This can prevent them from going about their daily tasks and cause a lot of discomforts, especially for homes with young children and old people.
A well-performing generator or UPS system is essential to ensure power backup for both residential and commercial properties in Dubai. At Edge Dxb, we offer regular generator maintenance and quick repair services to help you ensure the health and operational capacity of your generators. As one of the top generator maintenance companies in Dubai, we offer repairs, cleaning, and other maintenance tasks for common causes of generator failures such as clogged fuel filters, insufficiently charged or dead batteries, and more.
Service Inclusion
Here are some of the services included in Edge Dxb's generator services:
Generator Maintenance
Edge Dxb offers regular maintenance service to prevent issues with your generator in the future. Our preventive maintenance packages can be customized according to our client's needs, such as annual generator maintenance contracts and more. The proactive maintenance will ensure proper working of your generator whenever you need it and save you any unnecessary repair costs in the future by identifying the problem with the machinery early on.
Generator Installation and Cleaning
Proper maintenance of your generator and UPS system involves getting it installed by professionals and cleaned regularly. Edge Dxb offers premier installation services for diesel generators and portable generators in Dubai. We also perform a thorough cleaning of all parts and components of the generator as a part of our maintenance process to remove any contaminants and foreign materials that could compromise the machinery.
Generator Repairs and Parts Replacement
We also provide generator repairs and replacement of any parts sourced from the best suppliers in the industry. We pride ourselves on having the best equipment and skilled team that can diagnose the issue with your generator within minutes and performs any kind of repairs in no time.
Generator Maintenance Process
At Edge Dxb, our generator maintenance services comprise 6 steps. They include:
Inspection – The first step of our generator maintenance process is a systematic inspection of your diesel or portable generator by our qualified technicians to identify any missing or damaged components.
Disassembling – The second step is disassembling the generator completely to make sure all components are removed and checked individually to find out whether they require any repairs or replacement.
Cleaning – The next step is cleaning and sanitization of all parts of your generator to remove any oil residue, dirt, dust buildup, and foreign contaminants that can cause damage to the machinery and prevent it from optimal performance.
Repairs – In case any parts of the generator need to be repaired or replaced, our team will find the right replacement parts and use the best tools and equipment to restore your generator to its original condition.
Assembling – The second last step is the assembling of your generator carefully after checking all parts and components and making sure they are put together in the right order.
Load Testing – The final step is testing your generator to make sure it is running perfectly, and it can take the load as per your requirements. We will also make sure the generator and all components comply with the regulations under UAE law.
Why Choose Us
At Edge Dxb, we have a dedicated and skilled team that ensures professional maintenance of your generator and UPS systems as well as swift resolution of any issues or concerns you might have. We go above and beyond our client expectations to ensure superior service and maximum customer satisfaction. Our clients get the following when they hire our service:
· Quick response and friendly staff.
· Skilled professionals with extensive experience with different types of generators, including diesel generators and portable generators.
· Convenient online booking process for our generator maintenance and repair services.
· Long-term results and reliable customer support.
Frequently Asked Questions - Generator Maintenance in Dubai
Where does the generator maintenance and repair take place?
- Unlike many companies, Edge Dxb does not require your generator to be shifted to another location for maintenance and repairs. We perform all repairs, cleaning, and general generator maintenance on-premises for your convenience and to save time.
How long will it take to repair my generator?
- The generator repair process depends on the extent of repairs required and whether any special parts are needed. It can take anywhere from an hour for simple repairs such as unclogging the fuel filters to a couple of days for replacing certain parts.
How often does the generator need maintenance?
- Generator maintenance experts at Edge Dxb recommend booking our annual services, which include comprehensive cleaning, inspection, and maintenance of your generator at least once a year.