Tile Grout Cleaning in Dubai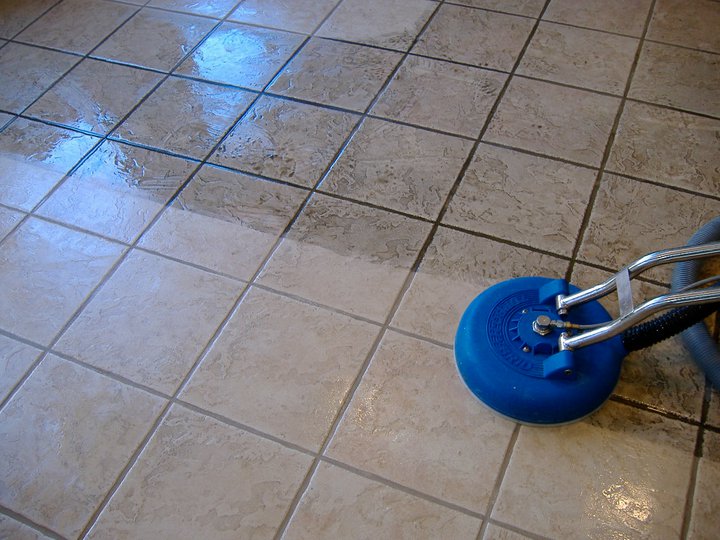 Tile Grout Cleaning
Tiles floors provide an added elegance to the flooring of any residential or commercial space. Sadly, the surface of the tiles can lose its luster and shine over time and start looking dull if not cleaned and maintained regularly. The grouting, which is the paste used to fill the gaps between tiles, is quite porous and absorbs all kinds of dirt and debris that falls on the floor. As a result, the grouting can become a dirty gray color with the time that can ruin the aesthetics of the entire flooring of your home.
Fortunately, Edge Dxb has got you covered with our effective tile cleaning and grout cleaning services in Dubai. Our professional grout cleaners will make sure your floor is fully cleaned without compromising the integrity of the grouting. We can also help restore your floor and wall tiles to their original beauty when mopping and scrubbing the floor just won't do!
Signs You Need Tile and Grout Cleaning Services
Here are some signs to look out for to find out whether you need tile and grout cleaning services for your home in Dubai:
Discoloration of the Grout and Tiles
One of the most common signs that indicate that the tiles and grouting require a deep cleaning is a discoloration. If you notice that the tiles and grout are dull or a different shade on some areas of the floor, it could indicate bacterial growth or mold festering inside the porous surface that can only be removed with professional grout and tile cleaning services.
Visible Bacterial Growth or Stains
Stained tiles and grouting can be credited to spilled food and drinks or other substances or visible bacterial growth. The best way to get rid of these stains and ensure complete eradication of any bacteria and germs is through professional cleaning services such as those offered by Edge Dxb.
Loose Tiles
While loose tiles can seem like a structural issue, the cause behind it can be a buildup of dirt and bacteria. Excess moisture, fallen debris, and using harsh cleaning chemicals can weaken the grouting causing it to crumble and result in loose tiles. Getting the tiles and grout cleaning is the first step to restoring your tiles and making them look as good as new again.
Tile and Grout Cleaning - Service Inclusion
Edge Dxb Tile and Grout Cleaning services in Dubai include:
● Pre-Vacuum - The first step of our tile and grout cleaning services is a pre-vacuum of the flooring to remove any loose dirt and debris and prepare the surface for pre-treatment.
● Pre-Treatment - The next step is applying eco-friendly chemicals to extract any dirt and bacteria that is embedded deep in the grouting or the porous surface of the tiles.
● Scrub and Rinse - Our professional grout and tile cleaners give the surface a good scrubbing and rinse it to remove any remaining dirt, bacteria, and other debris.
● Speed Dry - We use Kirby vacuums and other Kirby washing systems to clean and dry your wall and floor tiles in no time so that you can go about your day without getting disrupted for long.
● Anti-bacterial Treatment and Sealant - As an added step, we provide sealing services for any areas of the grouting that are crumbling or damaged. We also apply an anti-bacterial treatment to the tile and grouting to ensure the health and safety of your family with hygienic flooring.
Benefits of Tile and Grout Cleaning Services
Here are some key benefits of our professional Tile and Grout Cleaning Services in Dubai:
➔ Cleaner floors for longer along with the removal of any stubborn stains or marks on the tiles and grout.
➔ Eradicates any growth of bacteria or mold that can put the health of your family at risk.
➔ Increased lifespan and better structural integrity of your flooring.
➔ Minimize chances of stains or damage to the tiles and grout.
➔ Better indoor air quality and hygienic home environment.
➔ Improved look for your residential flooring.
➔ Boosts the aesthetic appeal of your home's interior.
Frequently Asked Questions
How long does the grout and tile cleaning process take?
- At Edge Dxb, we offer same-day grout and tile cleaning using the latest, state-of-the-art equipment and cleaning products. The flooring can take up to 30 minutes to dry and you will need to prevent any liquids from getting on the floor if the sealant has also been applied to the grouting.
Why are professional tile and grout cleaning services necessary?
- Regular mopping and scrubbing are often unable to remove the dirt that is embedded deep inside the porous material of the grout. Professional tile and grout cleaning services can not only clean and restore the tiles and grouting but also extend its life and improve its looks.
How much do tile and grout cleaning services in Dubai cost?
- The cost of your tile and grout cleaning services at Edge Dxb depends on the type of tiles that you have as your residential flooring as well as the extent of dirt and damage to the flooring. if our cleaning team also has to repair the tiles and grouting, it can cost slightly higher compared to simple deep cleaning of the floor.
How often should your tiles and grouting be professionally cleaned?
- Flooring experts recommend getting the tiles and grouting cleaned at least once a year to keep your home flooring looking its best. However, you can increase it to twice a year if your home has high traffic, a number of residents, and pets living in the house.
What does the before and aftercare look like for professional tile and grout cleaning services?
- The tile and grout cleaning experts at Edge Dxb recommend removing any items from the floor such as rugs, trash cans, plants, and lightweight furniture to make the cleaning process as simple and fast as possible. We also recommend keeping the furniture and other fragile items away from the area to be cleaned and putting them back after at least 24 hours. We would also suggest using felt pads on the legs of the furniture to avoid any damage or marks on the freshly cleaned and restored flooring.