Water Heater Replacement Dubai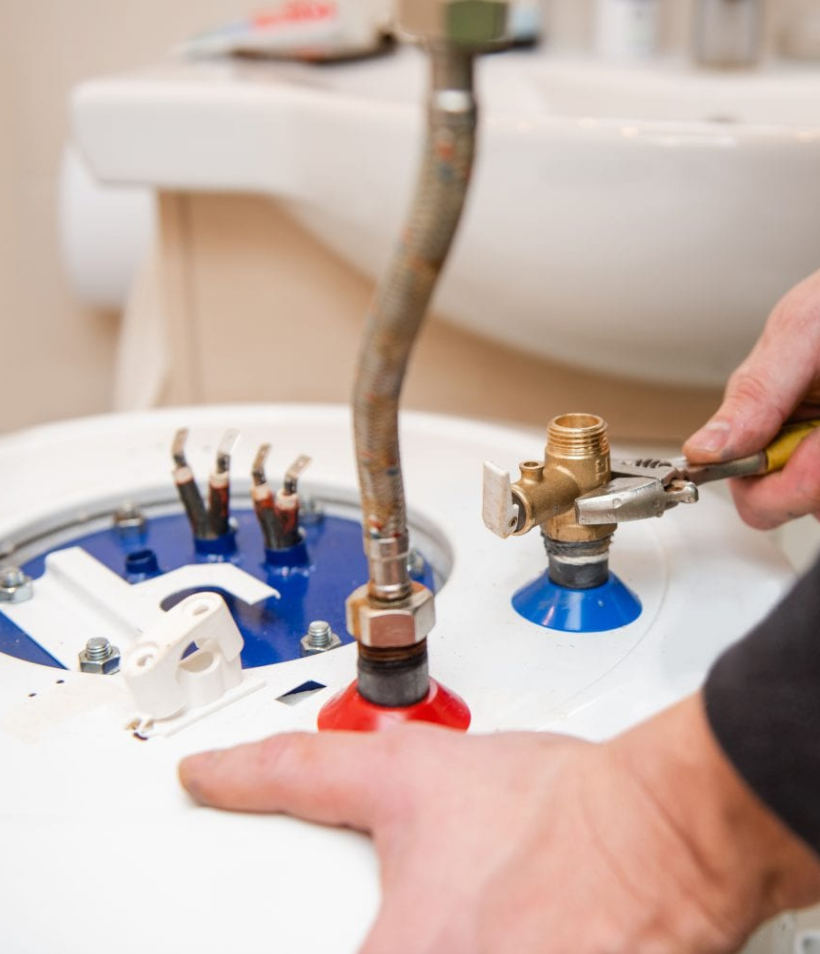 Water heaters are a basic necessity in every household. Irrespective of the weather condition, most people require warm water for bathing, cleaning, sanitization, and other such purposes. However, many times, we are faced with issues such as the water heater providing only lukewarm water, rust on the heater, odor, electric shocks, burnt wire smell, and more. Edge DXB is here to offer water heater replacement services in Dubai at affordable prices. Performed by a team of highly experienced professionals who come equipped with acute skills and expertise, we can address your issues quickly and accurately. Our water heaters range from 30 Liters to 200 Liters tanks and available in horizontal and vertical sizes.
Water heaters go through a lot of strain due to regular usage. This prevents its durability and causes various issues, which calls for a water heater replacement. Dedicating ourselves to ensure customer satisfaction regardless of the project's scale is what allows customers to rely on us to provide work of the highest standards irrespective of the requirements. Over the years, we have built our reputation around providing professional, reliable, and transparent service, so you are assured of a smooth experience with no hidden charges and a hassle-free process. To avail of our water heater replacement services, get in touch with our team today. We'll gladly assist you with all your requirements.
Signs That Your Water Heater Needs to be Replaced
There are times when your water heater might need to be replaced, but as a non-specialist, it might be difficult to detect and rectify the issue. This is where professional handymen play a significant role as they can easily spot the problem and provide you with a water heater replacement service. Below are a few signs to help you understand whether your water heater needs replacement.
Rusty water

When the water heater doesn't deliver sufficient hot water even though it was kept ON

When the water heater produces a rumbling noise

Discolored water

Leakage in the water tank

Sediment buildup in the tank