Building Management System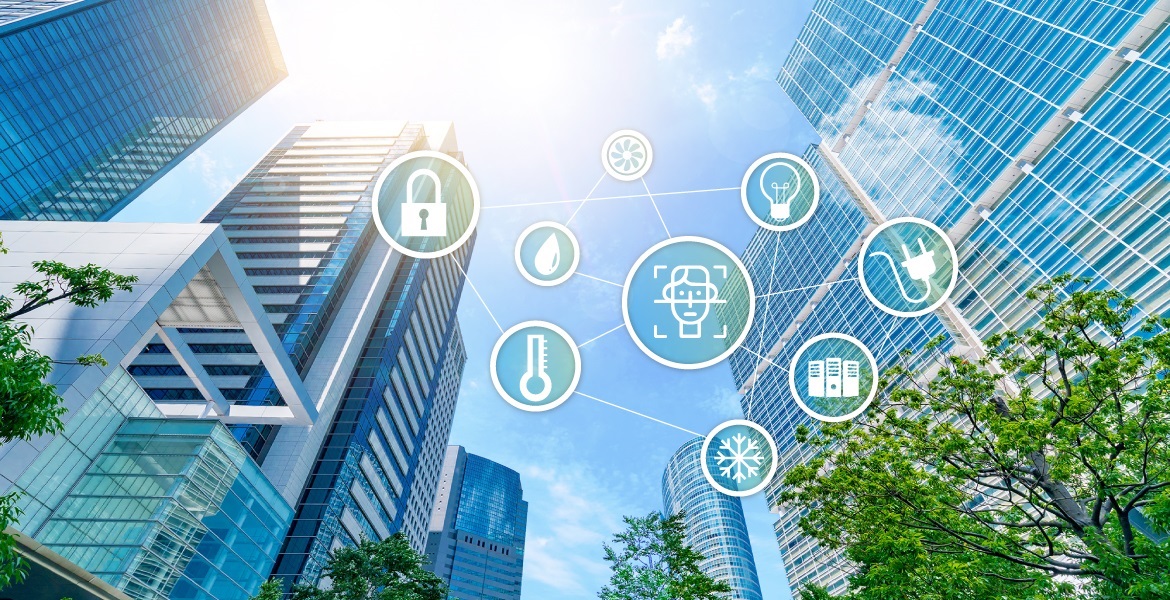 A building management system, also known as a building automation system, is the latest technological advancements that allow occupants of a building a greater level of control over the various operations and processes within the building. It is a computer-based control system that enables you to monitor and control the building's electrical and mechanical components such as heating, cooling, ventilation, power, lighting, fire system, security systems, and even the plumbing system.
An integrated BMS system makes it easier to manage the internal environmental condition of the property and makes it more secure and energy-efficient. When choosing a vendor for a building management system for your property, it is important to look for a company that has extensive experience in the industry. The system should also have all the features that you would need to ensure an optimal working environment.
At Edge Dxb, we can guide you regarding the best BMS system for your building and provide you with professional staff that can help manage, run, and monitor the system for you. Our building management system maintenance services include troubleshooting in case there is an error with your BMS system with the help of trained professionals with years of experience working on building automation and monitoring systems.
Advantages of Building Management Systems
Check out some of the top advantages of building management systems:
- Increased Comfort and Productivity
An efficient building management system provides greater control over the building's environment. This helps in keeping the occupants happy by improving the indoor and outdoor environment of the premises. Building automation systems also detect issues in advance, which reduces occupant complaints as well as resolution times.
- Cost-Efficiency
A BMS or Bas system can also make the building more efficient by reducing energy consumption and the amount of money being spent on utility bills every month. By monitoring the building constantly, it is also easier to detect issues before they become major problems, thereby reducing building maintenance costs.
- Reduced Environmental Impact
BMS and building automation systems in Dubai allow you to make your building more environmentally friendly by improving building efficiency and reducing energy waste. Buildings with limited environmental impact also increase in value and attract more occupants that are interested in renting or buying spaces within the building.
- Fewer Risks
Finally, BMS systems allow for 24/7 monitoring of the building, which increases the security and safety of the occupants. The electronic system allows occupants to control who enters the premises and restrict access to certain people at certain times. It also makes it easier to keep an eye on the entire premises, and the system can be operated with just a few professionals instead of needing a large staff to manage the building.
Key Features of BMS Systems
Essential features of a typical building management system in Dubai include:
· Controlling and monitoring all electronic equipment in the building, such as doors, elevators, HVAC systems, and more.
· Automatic alarms that go off when a critical fault is detected within the building systems.
· Data collection of any alarms or system status to ensure optimal efficiency through an informed approach.
· Automatic equipment on and off according to a set schedule with a preset time.
· Easy to use interface that can be operated by anyone with a limited understanding of the software.
List Of Equipment Controlled by BMS Or BAS In Buildings
Here is a list of equipment that is usually controlled by an advanced BAS or BMS system:
· HVAC System (includes ventilation, air-conditioning, heating, exhaust fans, and more)
· Fire Alarm System
· Electricity and power control system
· CCTV and security control system
· Elevator and access panel control
· Water Tank monitoring system
· Electricity meters monitoring
· Water leak indication system
Main components of the BMS System
A typical building automation and monitoring system in Dubai comprises of three main components. These include:
Hardware – refers to any physical equipment and parts such as sensors, digital controllers, display panels, video monitors, etc.
Software – There is a lot of coding that is involved in programming the hardware to detect, monitor, and control various building systems and processes. The software component also includes the user interface or graphics that display data readings and can be configured according to the building occupants' needs.
IoT – IoT refers to the Internet of Things, such as the networking protocols and building automation controller networks that allow data to flow from all over the property to the main module from where everything is configured.
Frequently Asked Questions - BMS Systems in Dubai
What is included in BMS System maintenance services?
- Edge Dxb provides skilled and qualified tech-savvy professionals that can manage and monitor your BMS systems and perform the necessary troubleshooting when there is an error in the system.
Can BMS Systems be installed in residential homes?
- Building management systems can also be customized and installed in residential homes for improved property management of larger houses such as villas and mansions in Dubai.
Why is it important to get professionals to maintain the BMS system?
- Building automation and management systems rely on advanced technology that is difficult for a normal person to understand and operate. By hiring a professional, you can get the most out of your BAS or BMS system and ensure optimal performance of various systems in the building.