Carpet Cleaning Dubai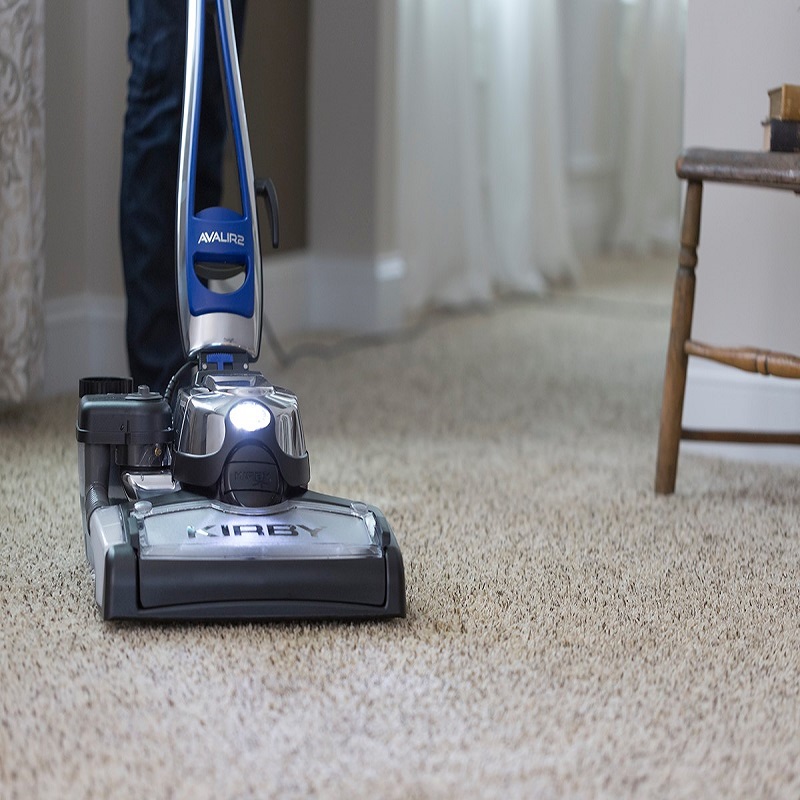 Most Popular
Carpet cleaning Dubai
Has your beautiful living room carpet gone from a lovely bright color to a dirty dull color? Has your gorgeous Persian rug become dull and faded over time due to age and lack of proper cleaning?
One of the most common issues with Dubai's weather is the prevalence of humidity and dust. The amount of desert sand and dust floating around all the time can cause an increasing amount of indoor pollution. Most households struggle with accumulated dust on common surfaces in their homes, including carpets and rugs, which tend to trap dirt, dust, and debris.
Dirty carpets and rugs ruin the aesthetic of your home and pose a serious challenge to the health of the residents. Dirty and dusty carpets become breeding grounds for dust mites and other bacteria that can cause asthma and other respiratory issues for people living in the house. While vacuuming the carpets in your home regularly can help keep them clean to a certain extent, it is essential to hire a professional carpet cleaning service every few months to remove all accumulated dirt and bacteria.
At Edge Dxb, we offer professional carpet cleaning services in Dubai, including Persian carpet cleaning. Our deep cleaning process using high-powered machines from Kirby and shampooing using quality products ensures the complete removal of any dust and particles trapped in the carpet, leaving it smelling and looking fresh and new.
Scope of Work for Carpet cleaning Dubai
Our

Carpet cleaning process at Edge include:
●

Carpet Deep Dry Cleaning
One of the most requested services we offer as a part of our carpet cleaning service in Dubai is deep dry clean. We use high-powered Kirby vacuum cleaners to give your carpet a good surface cleaning while dislodging and removing any dirt and dust particles trapped within the carpet. The Kirby Machine removes the dust, dust mites, allergens, molds that are the cause of different diseases such as cough, cold, asthma, and other allergy-related issues.
Many homeowners in Dubai don't realize how many germs and bacteria live in their carpets' fiber. These germs and bacteria are not easy to remove and require a deeper cleaning and disinfection of the carpet using steam cleaning and various eco-friendly chemicals. Edge Dxb ensures your carpets are extra sanitary for an added layer of protection for you and your family.
Our carpet vacuuming service is recommended at least once every couple of months to prevent the accumulation of dirt and eliminate dust mites and other allergens that can cause health issues for the residents.
●

Carpet Foam Wash
Edge Dxb also offers carpet foam washing services for your home carpets as well as Persian carpets and area rugs. We use quality cleaning products and tools to protect your carpet from damage while ensuring it is thoroughly cleaned. Our foam wash includes shampooing along with a steam wash and drying the carpet on-premises. This includes the dry deep cleaning process which helps remove the dust, dust mites, allergens, molds, etc. from the carpet. After that, we apply quality shampoo to clean the carpet thoroughly without damaging the fabric. The final step is using the Kirby washing system to remove the stains and give your home carpets a fresh new look and fragrance.
Benefits of Our Carpet cleaning Dubai Services
Here are some benefits of choosing Edge for all your carpet cleaning needs:
● Prevent Fabric From Degrading–Getting your home carpets and Persian rugs cleaned regularly can increase their life span and prevent the fabric from degrading over time. Good quality carpets are not cheap and can cost a bundle to replace your old and dirty carpets with fresh new ones. By maintaining them and preventing dust build-up, you can protect the fabric from fading and dust mites that can make it look shabby and old.
● Improve The Look of Your Home Interior–Sadly, carpets often attract stains in the form of spilled food and beverages. Nothing ruins the look of your beautiful interior more than damaged or stained carpets or rugs.No matter how beautiful your home might be, a stained carpet is the first thing your guests will notice when they enter your home in Dubai. By hiring professional carpet cleaning services from Edge Dxb, you can eliminate the stains without damaging the integrity of the fabric.
● Prevent Various Health Issues –It is a fact that home carpets attract all kinds of dust, dirt, mold, and other allergens. The dry and dusty climate of Dubai makes your home carpets particularly vulnerable to dirt build-ups which can compromise the health of the residents. Many respiratory illnesses such as dry coughs, asthma, and dust allergies are caused by dirty carpets that haven't been properly cleaned for a long time. By getting your carpets deep cleaned at least once every few months, you can prevent many health issues for yourself and your loved ones.
Signs You Need Carpet Cleaning Services in Dubai
One of the most common questions our clients ask is what are the signs they should look out for that indicate the carpets need a deep cleaning. Here are some of the top indications that it is time to get your home carpets and rugs cleaned and washed according to our carpet cleaning experts:
1. One of the most obvious signs is visible stains on your carpet. These could be stains from spilled food and drink dirty shoes, or anything else that leaves a mark that can't be removed without professional carpet cleaning.
2. Another sign that your carpet should be cleaned immediately is the visible build-up of dirt that causes the color of your carpets and rugs to become dull and faded.
3. Your home carpets should also be cleaned if the residents are suffering from serious allergies and respiratory issues. This could indicate possible dust mites in the carpet or the presence of other allergens deep in the fabric.
4. Finally, you should hire a professional carpet cleaning service at once if your carpets haven't undergone a deep cleaning in the past six months.
Frequently Asked Questions - Carpet Cleaning Dubai
What's included in a typical
Carpet cleaning Dubai service?
We offer several options for our carpet cleaning services in Dubai including odor and bacterial treatment, spots and stains removal, deep cleaning, and sanitizing, and eliminating dust mites with dry cleaning and foam wash cleaning techniques to choose from.
How long does it take to clean the carpet of a single room?
The duration of the cleaning process depends on the room's size and the type of carpet. It can take anywhere from one hour to over three hours for deep cleaning of a single room carpet. With Persian carpet cleaning, it can take longer as the carpet must be treated with care to prevent any damage to the fine, delicate fibers of the fabric.
How does the carpet cleaning process work?
Our carpet cleaning process is simple and efficient. You can choose the day and time that suits you and our professional cleaning team will come to your home for a quick and efficient carpet cleaning. This includes Persian carpets and any other rugs that you would like us to clean, all done on-premises!