Handyman services in Dubai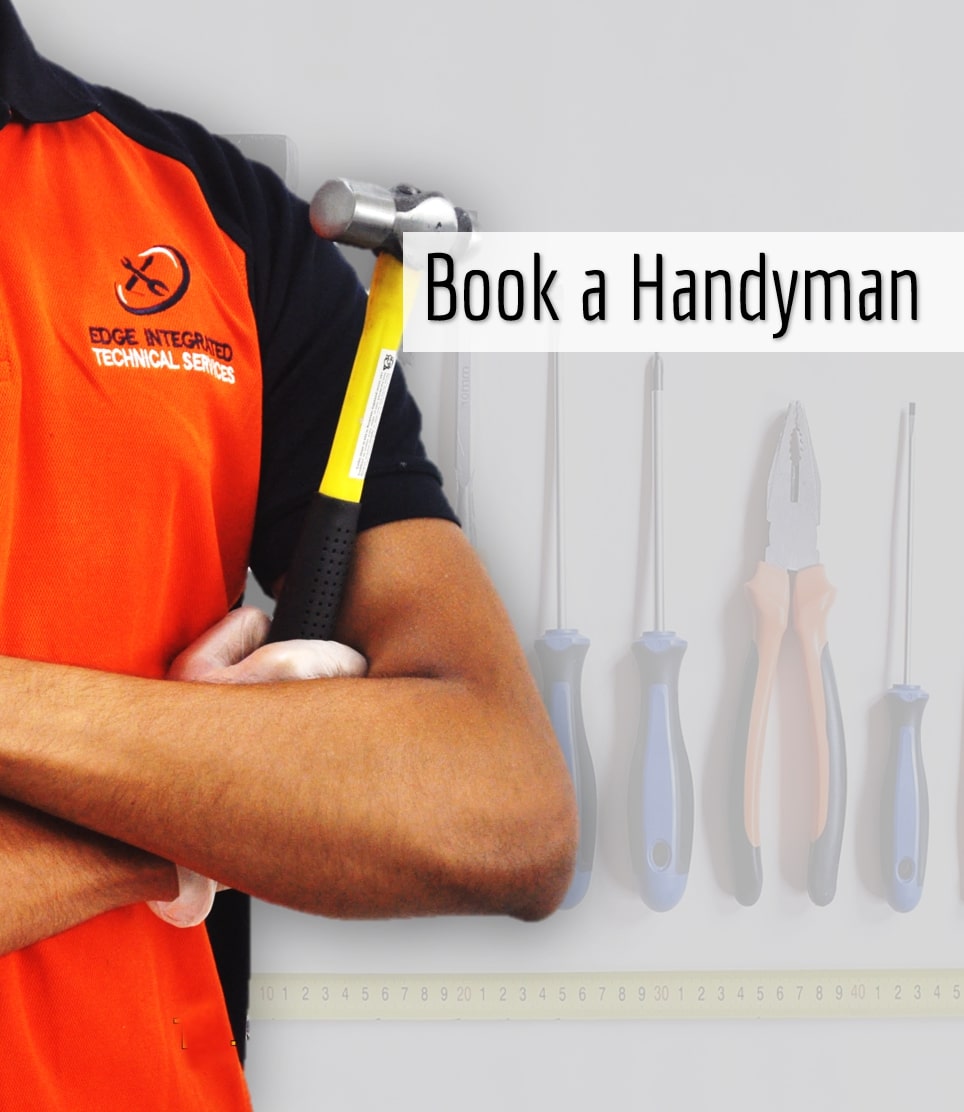 Most Popular
If you are searching for a great handyman service in Dubai, Edge DXB is here to help! As a reliable service provider, we recognize the challenges one comes across when finding the right company. Therefore, we strive to provide our customers with unrivaled service at affordable prices. Backed by a well-trained and highly professional handymen team, they collectively hold a wealth of experience and are very versatile. It allows them to perform multiple tasks that individuals would normally have difficulty in fulfilling. Whether you need to assemble furniture, hang pictures on the wall, fixture installations, or tidying cables, with us, you can rest assured of a neat job with no fear of dangling wires or uneven wall hangings. Our handymen will arrive at your doorstep with all the required tools and resources needed to complete the task. They will clean up after completion, allowing you to relax after having had a hassle-free experience.
How often have you thought about fixing an issue at your home or office but never got around to getting it done? Our handyman service is the ideal solution to have these tasks completed efficiently. Despite our affordable prices, we assure customers of zero compromise on the quality delivered. Give us a call today, or simply click the Book Now button and schedule an appointment with our team.
Why Choose Our Handyman Service?
We are a highly professional handyman service company based in UAE that aims to surpass customers' expectations. Our team strives to ensure all the work is completed within the stipulated budget and timeframe. Trust us to deliver only the best when it comes to handyman services. Here are a few other reasons why you should choose us.
Trained Professionals
As one of the most trusted handyman service providers, we employ handymen that are well trained in the field so they can provide you with the best services.
24/7 Emergency Service
We understand that emergencies appear unannounced. Therefore, we have a dedicated team that works around the clock to cater to your requests.
Competitive Service Pricing
In order to make our handymen service easily accessible, all our rates are competitively priced, enabling us to meet varied budget constraints efficiently.
Turnkey Solutions
From fixture installation to wall hanging, curtain installation, and tidying cables, our turnkey solutions covers a wide range of services to fulfill varied requirements.