Custom Home Painting Service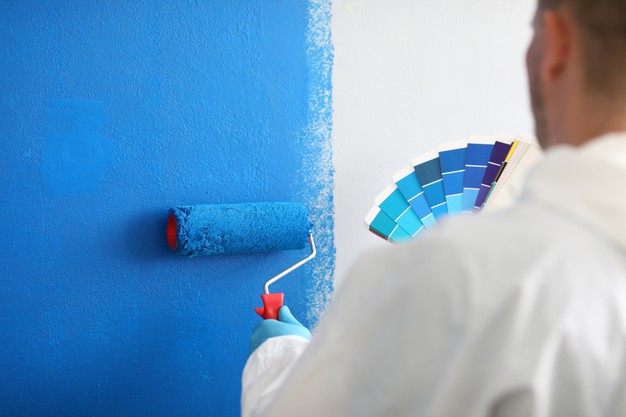 Edge DXB is a premium painting company in Dubai, specialized in offering custom home painting services. We are backed by a team of professional painters who strive to work together and exceed customer's expectations. Moreover, we have a proven track record working on a wide range of projects, so irrespective of the size of your house, we are adept at handling homes of all sizes. Our offerings feature apartment painting, villa painting, and exterior wall painting. In addition, we offer painting consultation at an affordable price. At Edge DXB, our painting contractors are trained at choosing and using the highest quality paints, materials, and advanced techniques, and painting tools that guarantee to deliver excellent results each time. Customers can rest assured our extensive experience and professionalism will deliver what you need.
At Edge DXB, we pride ourselves on our attention to detail. We have the knowledge and expertise in dealing with even the most discerning clients and work tirelessly to ensure the job is completed on time. We offer exterior wall painting on all surfaces, whether brick, pebble or an entirely different material. Our team of professional painters will evaluate the material and ensure the most suitable type of paint is utilized, guaranteeing an exceptional finish. To avail of our custom home painting service in Dubai, reach out to us today!
Our Services Offerings
Apartment Painting
At Edge DXB, we specialize in providing apartment painting services for your home in Dubai. Our professional painters are skilled in fulfilling the job proficiently and ensure a seamless process. The service is available for apartments of all sizes.
Villa Painting
In addition to apartment painting, we also offer villa painting services in Dubai. You can choose from a standard painting service or customize it to your requirements at an optimal price.
Paint Consultation
Do you need to revamp your home but are unsure of the right paint colors? Our team can handle that too. As professional painters holding extensive experience, we understand your requirements and offer feasible solutions.
Wall Painting
Our wall painting service also covers exterior wall painting. Irrespective of the material's surface, our team will evaluate the material and choose a paint suitable for it. It guarantees an excellent finish.
Why Choose Our Painting Service?
On-time service
High-Quality Equipment
Available 24/7/365
Affordable
Trained Team